Dublin Model Car Club Location
Below is a photo of the entrance to our Club
GPS Co-ordinates: 53.593539, -6.293375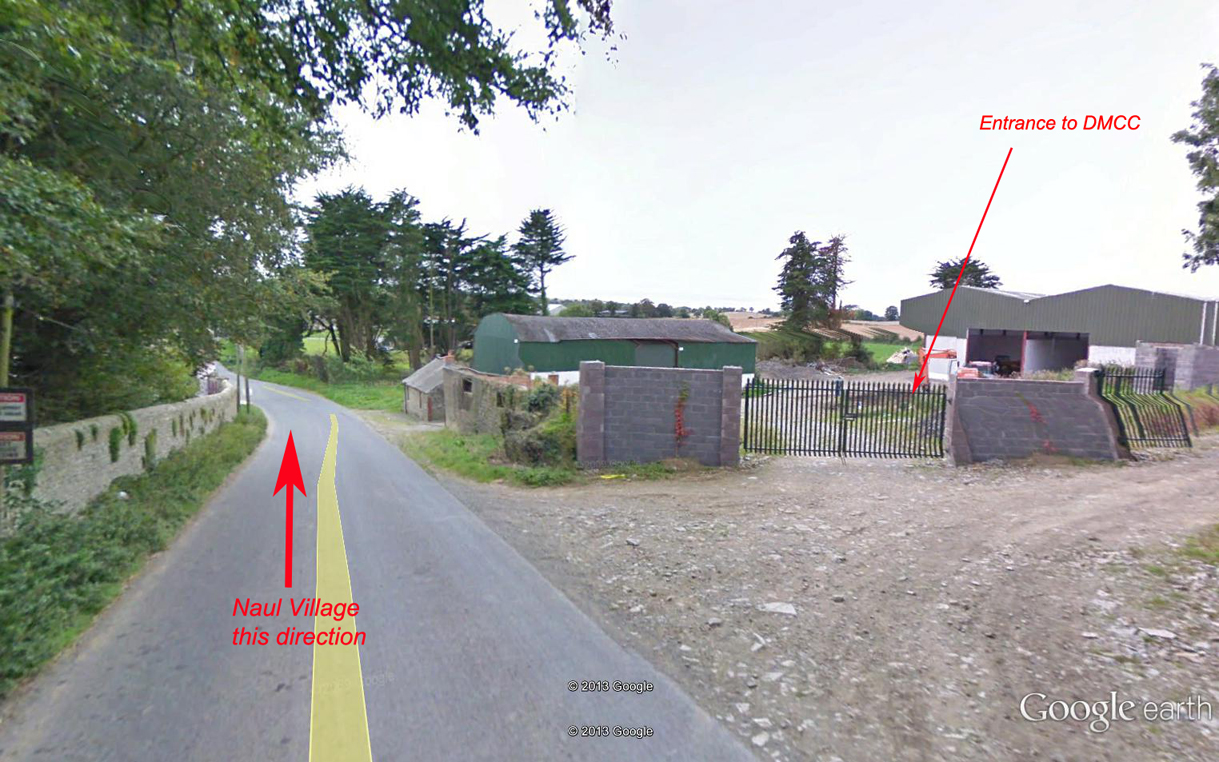 From the M1 take Exit 6, Follow signs for Naul.
Stay on this road for 5km until you arrive at Naul
You will come to a T-Junction and will see Killians pub infront of you. Turn Right here and follow this road for approx 0.5km
As you come to the top of the hill you will see an old derilict cottage on your left, the entrance to the track is immediately after this on the left.