DMCC Winter Championship comes to a close....
The Dublin Model Car Clubs 2014/15 Winter Championship came to a close this month. It turned out to be a very closely contested championship, with positions not decided up until the last leg of the last round.
Though from the outset, Dylan McBurney was the man to watch in both 2wd and 4wd Modified, and in 4wd he had a perfect score of 1000 points. In 2wd he was just 4 point short of the perfect score! We have said it all along, that he is a driver to keep an eye on, as his driving just keeps getting better.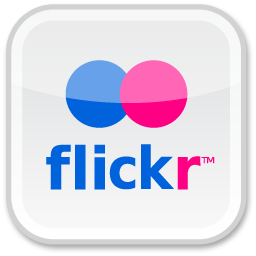 Click here for full res photos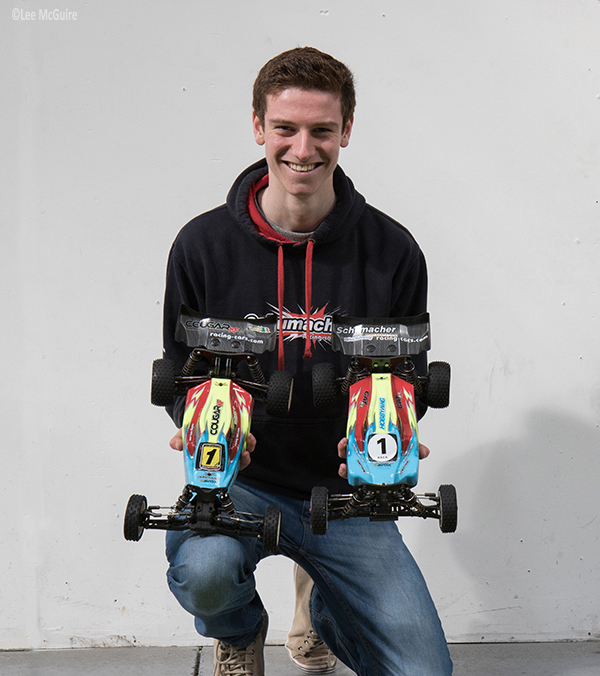 2WD and 4WD Winner, Dylan McBurney, with his Schumachers
Throughout the year Denzell McBurney and Michael Bolger chased Dylan, and in the end there was one point between second and third. Denzell took second, but only in the last leg of the last round!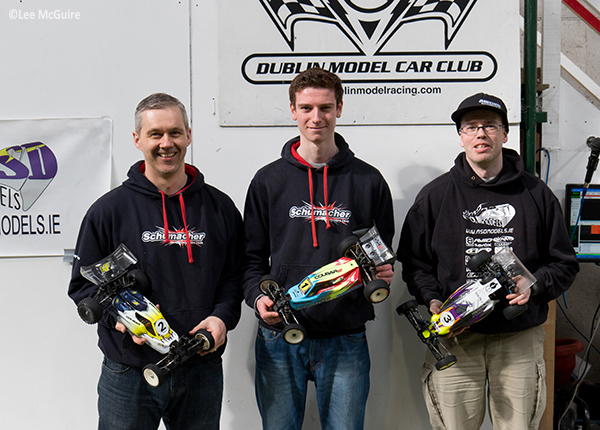 2WD Modified Winners
1st Dylan McBurney, 2nd Denzell McBurney, 3d Michael Bolger
Over in 2wd Clubman, Tony Dorney, had a great season and took the win with 997 points. He will be one to watch in the summer championship, though second place Clubman driver Graham Parkes says otherwise!
Durango driver Jack Cunningham also had a great year, improving throughout the year in his DEX210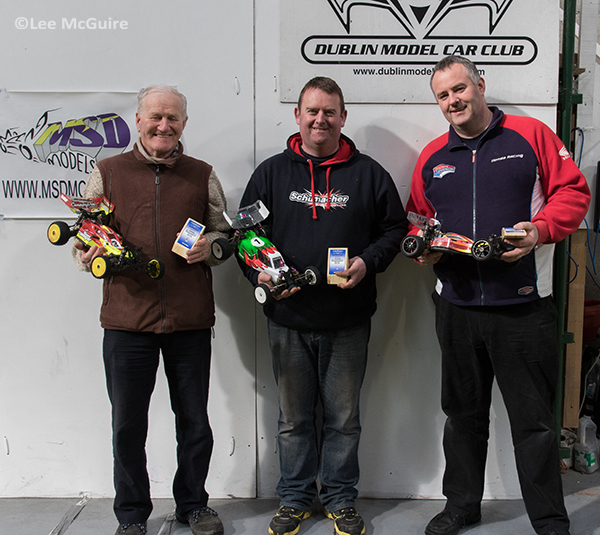 2WD Clubman Winners
1st Tony Dorney, 2nd Graham Parkes, 3d Jack Cunningham
In 4wd Modified, Dylan was the fastest driver throughout the year, followed by Michael Bolger in the b44 and Lee McGuire with the nicest car at the track, the TRF503.
It was a great season for Schumacher with Dylan, Tony and second place Denzell McBurney all Schuy drivers!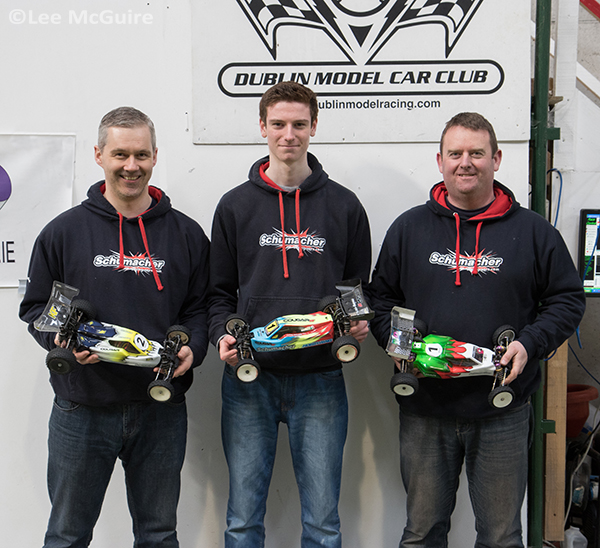 Dylan, Denzell and Tony with their Schumachers
Though team driver, Kevin White, has been getting to grips with modified, and we can be sure to see him higher up the ranks next year.
Finally...
We would like to make special mention to a few drivers who were awarded special prizes for their driving in the championship
Most Improved Clubman Driver- Ray Marshall
Most Improved Modified Driver- Adam Keegan
Best New Driver- Declan Brennan
Most Improved Junior- Ciaran Parkes
Best Junior Driver- Alan Thompson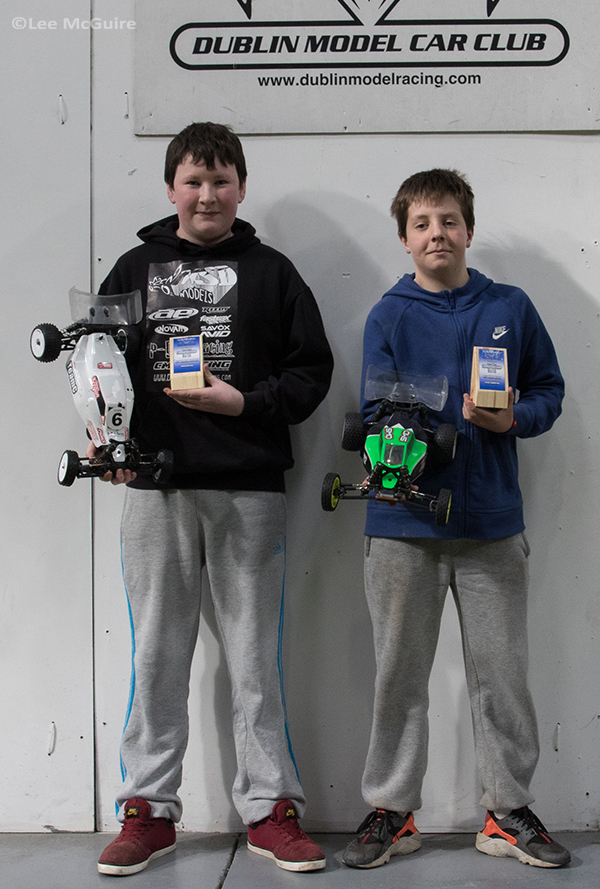 Clubs Biggest Messers
Adam Keegan and Alan Thompson
We would like to thank all drivers for taking part and we are looking forward to seeing how the Summer Championship plays out
Thanks....